Lewes Cycle, Walk and Stop Workshop
Lewes District Council has commissioned the charity Sustrans to look at the potential for better walking and cycling provision in Lewes, such as bike parklets and secure cycle storage for residents, to encourage more active travel for short journeys.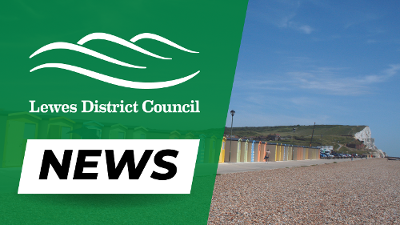 A workshop (pictured) at Lewes Town Hall brought together representatives from Cycle Lewes, Lewes Living Streets and others to map out ideas that would benefit tourism, local economy, health and air quality, as well as reduce congestion in the town.
Before the workshop, Sustrans representatives cycled across the town with members of Cycle Lewes to look at existing walking and cycling facilities.
Cllr Matthew Bird, Cabinet Member for Sustainability at Lewes District Council said: "The ideas generated at the workshop were practical and deliverable.
"We need all relevant partners and decision makers to work together to make this happen. Ebikes, for example, flatten the hills in the town and make active travel more accessible to more people and more secure cycle parking would encourage more cycling."
First published: 14 December 2022