Council Leader: 'new chapter in the history of Newhaven is beginning'
Lewes District Council is on course to 'transform' the promenade above West Beach in Newhaven after the next steps in a £10 million redevelopment were agreed by councillors.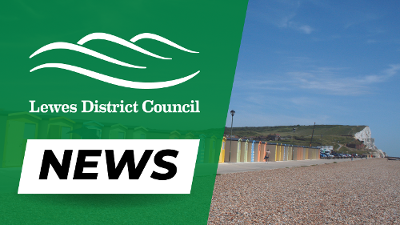 Boasting a new 550m2 restaurant, two beach volleyball courts, outdoor gym, children's play area and improved pedestrian links, the new promenade will become a magnet for residents and visitors to the town.
Councillor Zoe Nicholson, Leader of the Council and Cabinet Member for Finance, Assets and Community Wealth Building, said:
"This is a landmark development opportunity for Newhaven that has the potential to transform the West Beach promenade and provide a major boost to the local economy.
"While the plans are yet to be considered by the council's planning committee, I can't help being excited by the prospect of them becoming a reality.
"When you consider this development alongside the council's work to create a new health hub in the town centre and our efforts to reopen The Marine Workshop, there is no doubt a new chapter in the history of Newhaven is beginning."
At the meeting of Cabinet today (July 13) councillors were also brought up to date with the progress of work to bring The Marine Workshops back into use to support the regeneration of Newhaven.
Seeing the potential of the building, the council secured £1.3m in grant-funding from the Getting Britain Building Fund with a view to bringing it back into use as a marine, commercial, exhibition and civic space.
With phase one of the work to recommission the building well advanced, phase two improvements will allow full occupation of the building.
Councillor Nicholson added:
"I'm delighted that East Sussex College Group is soon to move into The Marine Workshops and we're getting plenty of interest from businesses too.
"We all want this building to become a hive of activity - whether it's education, commerce or the curation of an arts exhibition, I want to give organisations in Newhaven the opportunity to thrive in this incredible building."
Published on July 17, 2023.
More ways to receive our news