Cabinet councillors welcome new homes across Eastbourne
Eastbourne Borough Council is driving forward with a diverse programme to deliver new homes in the face of 'substantial challenges'.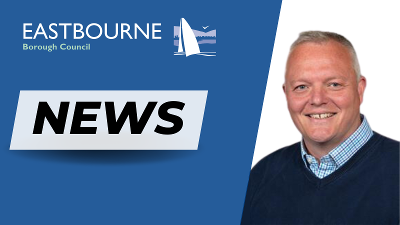 Eastbourne is one of just a third of English councils that have built new social housing in each year of the last five financial years, according to government figures. Two-thirds of councils have not built any homes at all during this period.
Cabinet councillors yesterday (September 20) welcomed progress on schemes that are at varying stages, from acquisition to completion, as well as proposals for new opportunities to create more homes.
Among the finished projects are seven two-bedroom homes in Fort Lane; five two-bedroom houses and a one-bedroom flat in Brede Close; and 12 one and two-bedroom flats at The Foundry in Langney Road.
Nineteen one and two-bedroom flats, including fully accessible flats on the ground floor, are being built at a former council car park in Southfields Road with completion expected later this year. Six three-bedroom houses and 14 flats under construction in Cavalry Crescent will also be ready for families next year.
Additionally, various garage sites are being assessed for potential housing across the town and these could deliver up to between 40 and 60 new homes.
Councillor Peter Diplock, Cabinet member for Housing and Planning, said: "I am delighted we are delivering new council homes for people in Eastbourne who desperately need them, particularly given the substantial challenges within the industry and many economic pressures, both nationally and locally.
"It's particularly pleasing that we are bringing forward specially-adapted homes within these schemes and that all homes are as sustainable as possible.
"With demand increasing, we remain committed to making more new homes available for residents on the housing register and are exploring all avenues, such as developing suitable garage sites as well as working with Homes England on identifying fresh housing opportunities."
He also praised officers for successfully securing government grant funding to support refugee relocation and highlighted the huge costs associated with homelessness and emergency accommodation.
Published on September 21, 2023.
More ways to receive our news
Keep me posted. Sign up to receive news and alerts from Eastbourne council by email
Our Social media