Government commends council on financial response to pandemic
Council Leader: Over 300% rise in homelessness numbers is 'unsustainable'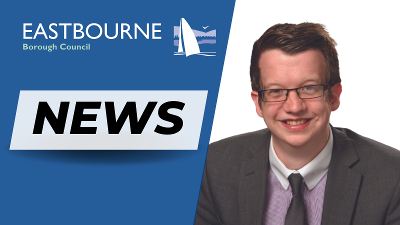 The Leader of Eastbourne Borough Council has welcomed 'high praise' from the government for the council's management of the financial deficit following the pandemic, but called on ministers for 'immediate additional funding' to avert another crisis created by unprecedented homelessness costs.
Councillor Stephen Holt predicts that multiple local authorities are 'running out of road' unless the government steps in now to address spiralling costs associated with homelessness.
Councillor Holt said:
"Our recovery and stabilisation work has rightly received high praise from the government and the Chartered Institute of Public Finance and Accountancy following an assurance review and I thank the many officers and fellow councillors for their tireless work in achieving that.
"To put those achievements into context, when we lost 60% of our income due to Covid 19, the government allowed us to use £12.8m of borrowing to meet the financial shortfalls over two years, but the sound decisions we took reduced that figure by £5.2m. Let's also not forget, we used to receive a £10 million grant from government to fund services, but that has been reduced to zero.
"However, having navigated our way through the greatest crisis in living memory, we are now dealing with a rise of over 300% in people presenting as homeless and the associated costs are simply unsustainable.
"Much of this increase is directly due to the cost of living crisis, with local families having to manage rising rents, mortgages and household bills."
The problem of rising homelessness is made much worse by the cost of living crisis and is common to many councils, particularly coastal communities that see a higher number of people moving between seaside locations, such as Brighton, Eastbourne and Hastings.
Councillor Holt added:
"Our neighbours in Hastings have made it clear that unmanageable increases in homelessness have left them on the brink and many more councils are also running out of road as they face mounting costs.
"I am in the process of inviting all council leaders to an emergency summit, prior to presenting a case to the government for support.
"We face stark choices at a time when the most vulnerable people in our communities are relying on us.
"The government must agree immediate additional funding or for many the cost of living crisis will become a cost of living disaster."
Published on September 21, 2023.
More ways to receive our news
Keep me posted. Sign up to receive news and alerts from Eastbourne council by email
Our Social media