Consultation on future of council housing services
Eastbourne Borough Council will be launching a consultation with tenants and leaseholders over future options for its housing services.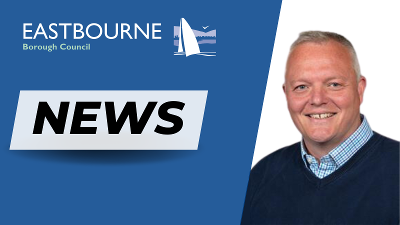 Cabinet councillors yesterday (November 1) approved the consultation following an internal review of alternative management models for housing currently managed by Eastbourne Homes Limited (EHL).
Councillor Peter Diplock, Cabinet Member for Housing and Planning, said: "Rapid changes are taking place nationally around the way housing services are operating and it is vital that we identify the most appropriate approach to deliver our service going forward.
"Not least among our concerns is the increasing number of people needing help with housing, combined with a massive rise in homelessness.
"We have undertaken a comprehensive internal assessment which found that transferring housing management from EHL back into the council is most likely to deliver the greatest benefit to both tenants and the authority.
"Now we would like to hear people's opinions, especially those of tenants and leaseholders, about how they want their homes and estates to be managed and give feedback on our assessment. This is an opportunity to help shape future housing services and inform our final decision."
The consultation will take place over the coming months with more information to be released soon.
Published on November 2, 2023.
More ways to receive our news
Keep me posted. Sign up to receive news and alerts from Eastbourne council by email
Our Social media