Council leader calls for 'Autumn Statement commitment'
'Multiple council bankruptcies are inevitable' without government support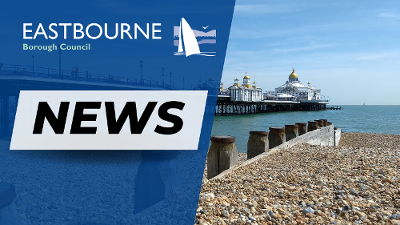 A council leader who recently hosted an emergency homelessness summit has renewed his call on Jeremy Hunt to use his Autumn Statement on Wednesday to 'prevent the prolonged suffering of the most vulnerable in society'.
With rapid rises in homelessness being reported across the country, the financial sustainability of numerous councils is also at stake as temporary accommodation costs threaten the viability of frontline public services.
Following the emergency summit on 31 October, 119 council leaders - including 24 conservative controlled authorities - joined Councillor Stephen Holt, Leader of Eastbourne Borough Council, by signing a letter to the chancellor making six urgent requests:
Raise Local Housing Allowance rates to a level that will cover at least 30% of local market rent and commit to annual uprating.
Provide £100m additional funding for Discretionary Housing Payments in 2023-24 and an additional £200m in 2024-25.
Provide a £150m top-up to the Homelessness Prevention Grant for 2024-25.
Review the cap for housing benefit subsidy rate for local authority homelessness placements.
Develop policy to stimulate retention and supply in the privately rented sector.
Give councils the long-term funding, flexibility and certainty needed to increase the supply of social housing.
Councillor Holt said:
"I hope that Jeremy Hunt will listen to the collective cross-party voice of 119 council leaders and provide the financial support needed to prevent the prolonged suffering of the most vulnerable in society.
"Unless we get an Autumn Statement commitment, multiple council bankruptcies are inevitable and the safety net that so many people rely on will fail."
According to the Department of Levelling Up, Housing and Communities, the cost of temporary accommodation to councils reached £1.7bn last year and it is increasing rapidly. In Eastbourne, the council had to find an additional £2.6 million in 2022/23 and the figure is forecast to rise to £3.6 million in the current financial year.
Councillor Holt added:
"Nearly 300 senior council representatives took part in our emergency summit and they all hope the Prime Minister and Chancellor respond positively to the six requests in our letter.
"Rishi Sunak and Jeremy Hunt have the future of frontline public services in their hands and history will judge them very harshly if they don't acknowledge this crisis and use their considerable powers to address it."
Published on November 20, 2023.
More ways to receive our news
Keep me posted. Sign up to receive news and alerts from Eastbourne council by email
Our Social media